Regular price
$2,600.00 USD
Regular price
Sale price
$2,600.00 USD
Unit price
per
Sale
Sold
—12 x 12 inches
—17 x 17 inches, framed
—Colored pencil on paper
—Galatina, Italy
(2023) This is a piece of me. I have two things always and everywhere with me, the Nalgene bottle we designed last year and this Yeti tumbler. The big size, the large-iced-coffee-american-style size. That wasn't "Americano" it was "American" in its bigger is better kinda way. This thing is indestructible, I think 5 years old at this point and does not miss a plane ride with me. Tyler had a go with a Dremel drill thing and carved in (or out) my name. This is modest though as the other side of the cup has the sticker which some might have seen (seeing as at a time I would pop in them into odd print purchases) of me in a bikini, sombrero, and cowboy boots. I am a reusable cup enthusiast, because, unabashedly I am a Yeti enthusiast. My drink vessels of choice were the main reason I could make friends in Colorado.

Complimentary US shipping.
Flat rate $100 international shipping.
Framing

Framed within a handmade white shadow box with a floated mount and 2-inch reveal. With museum grade UV filtering plexiglass.

This is my favorite way to frame, the white wood is simple and clean and the shadow box/floated mount makes the paper appear floating, not touching the back board nor glass.
Shipping & Returns

Please allow up to 2 weeks for framing and processing. All orders ship with UPS from NYC. All sales are final and no returns or exchanges.
Authenticity

Every original work is hand-signed by Bella and comes with a certificate of authenticity from Bella's studio.
View full details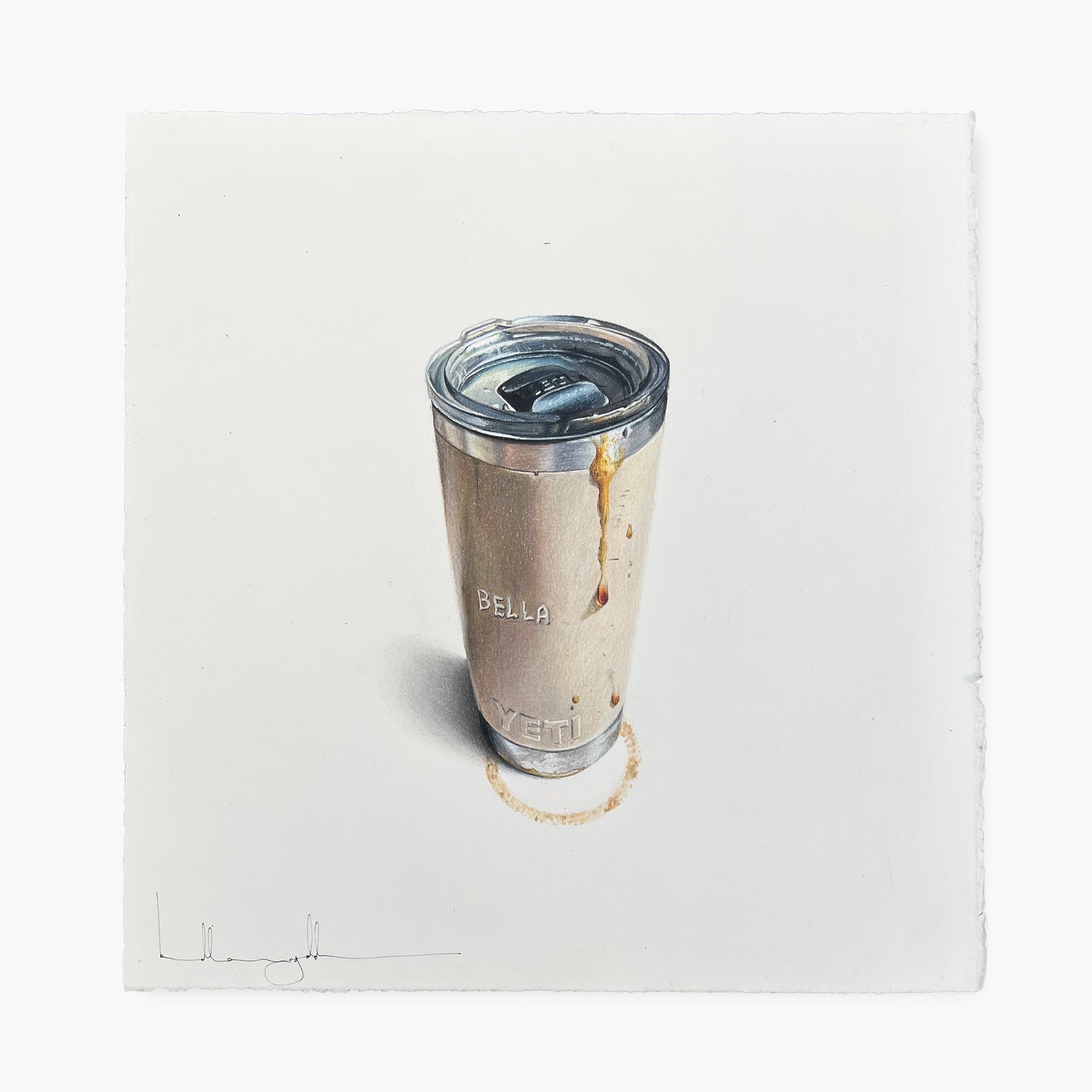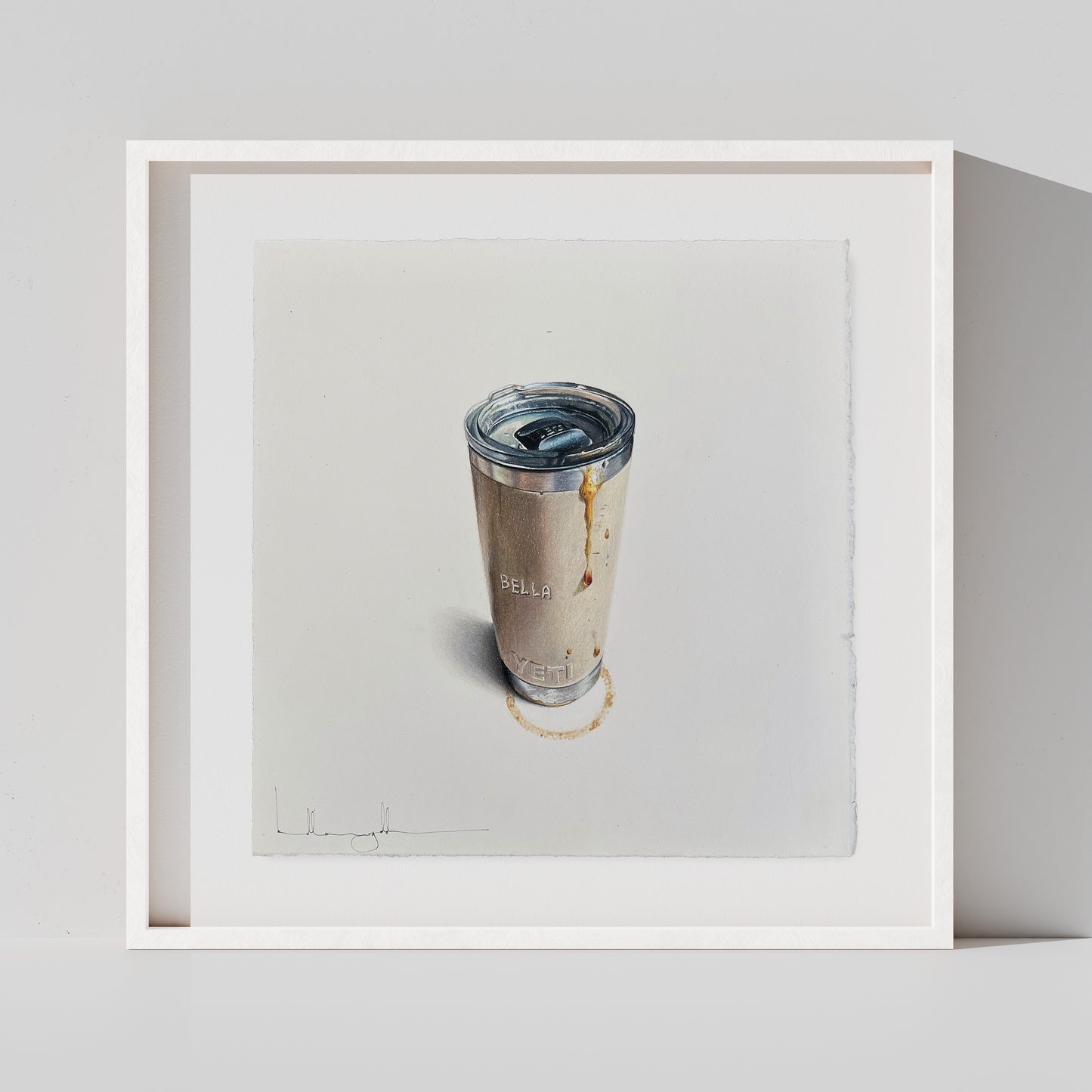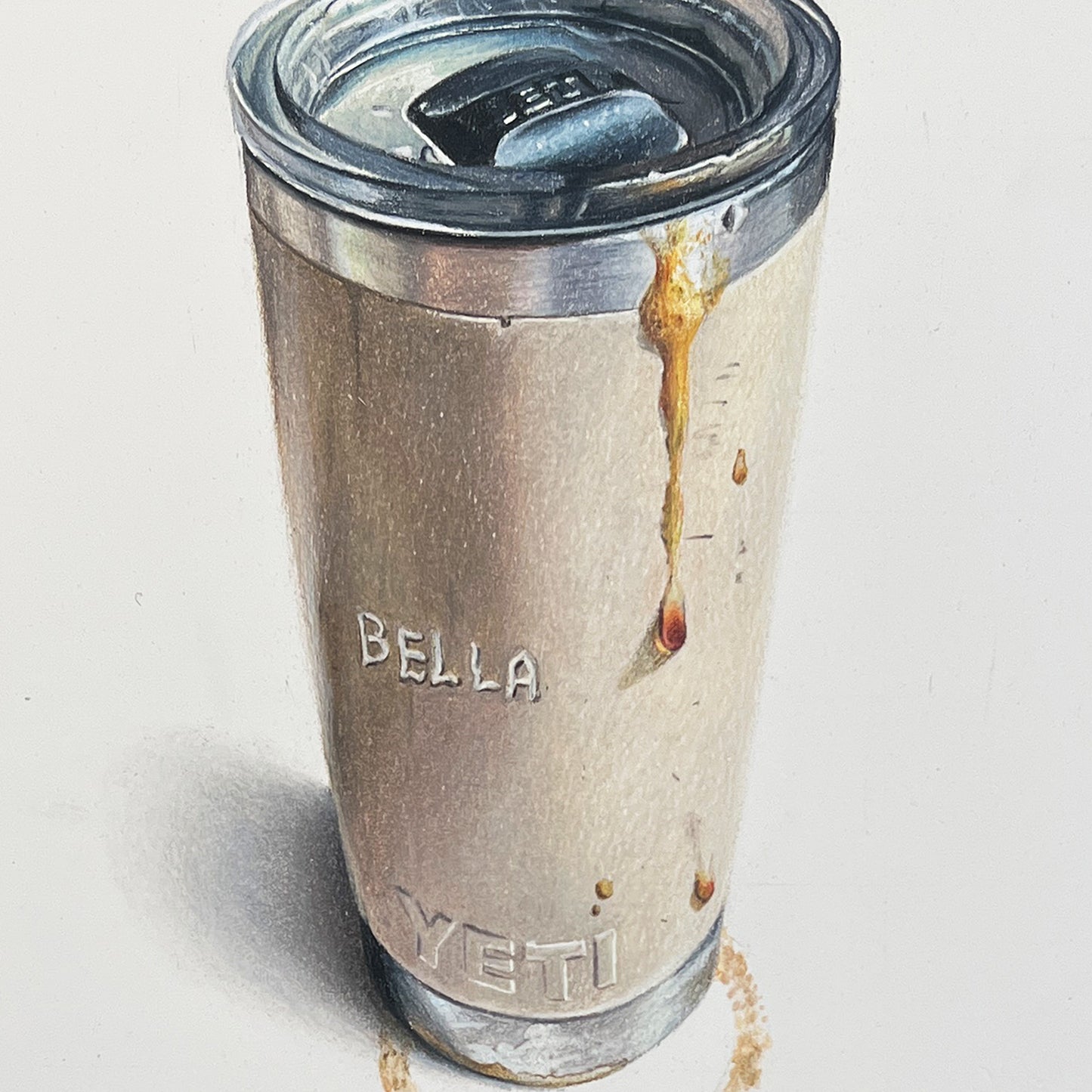 Black Water
Regular price

$2,600.00 USD

Regular price

Sale price

$2,600.00 USD

Unit price

per

Regular price

$2,600.00 USD

Regular price

Sale price

$2,600.00 USD

Unit price

per

Regular price

$2,600.00 USD

Regular price

Sale price

$2,600.00 USD

Unit price

per

Regular price

$2,600.00 USD

Regular price

Sale price

$2,600.00 USD

Unit price

per

Regular price

$2,600.00 USD

Regular price

Sale price

$2,600.00 USD

Unit price

per

Regular price

$2,600.00 USD

Regular price

Sale price

$2,600.00 USD

Unit price

per

Regular price

$2,600.00 USD

Regular price

Sale price

$2,600.00 USD

Unit price

per

Regular price

$2,600.00 USD

Regular price

Sale price

$2,600.00 USD

Unit price

per

Regular price

$2,600.00 USD

Regular price

Sale price

$2,600.00 USD

Unit price

per

Regular price

$2,600.00 USD

Regular price

Sale price

$2,600.00 USD

Unit price

per

Regular price

$2,600.00 USD

Regular price

Sale price

$2,600.00 USD

Unit price

per